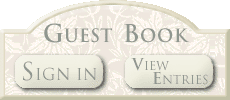 Store Hours:  Mon-Fri: 10:30am - 6:00pm     Sat: 10:30am - 5:30pm

Sunday: CLOSED

Union Township's Very Own Hometown Book Store!

WATCH THE TODD PARR STORYTIME EVENT HERE!

Meet Author Dr. James F. Ford

Signing copies of his New Book

"The Other Side of the Line"

Saturday, February 17, 2018

 1:00pm - 3:00pm

All books must be purchased from Here's The Story Bookstore

Book price: $25.00 each

STORYTIME!

St. Patrick's Day Storytime!

SATURDAY, February 24, 2018

11:00am

Join us for some new and classic stories about the greenest holiday ever!

Dress in GREEN because this will be taped for Union TV34 and aired all month long in March!

Cookies and Juice to follow!